Overview
We are fully prepared to handle most emergencies, as well as complicated illnesses. Our well-designed hospitals, equipped with a range of in-house blood testing machines, microscopes, state of the art digital ultrasound machine and digital X-ray systems, enable us to pursue an accurate diagnosis and provide the best care for our patients. Hospitalisation in clean and hygienic cages for patients requiring drip treatments, blood transfusions, intravenous or injectable medication, is made as bearable and comfortable as possible, with compassionate and caring nursing and kennel staff to attend to their physical needs, as well as emotional support with a lot of cuddles and spoken encouragement. Separate isolation wards are available for contagious diseases like Parvo, Distemper and Snuffles in cats, where these diseases can be intensively treated without risking spread to other hospital patients.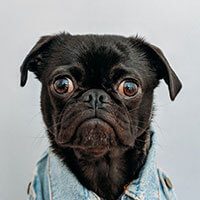 We encourage pet parents to visit their pet during clinic hours, providing these visits do not interfere significantly with efficient hospital management. Visits can be arranged with the attending vet or with reception staff.
Pain control is very important. Pain medication can cause many problems, though, and can be very dangerous (eg, a single Paracetamol tablet will kill a cat, despite being fairly safe in dogs). Please discuss any medication with us before administering anything to your pets, especially human medication.
Pet medical aid memberships have been almost universal in Europe for a long time, but have lagged in South Africa. In recent years, we have seen a big increase in medical insurance options becoming available, and we strongly advise investing in one for your furkids, as this brings peace of mind that there will be help with medical costs, should these situations arise.